Local Event Management is dedicated to adding value to your business.
The development and execution of creative programs is what we love to do and we do it well. Our Knowledge & experience in businesses such as Consumer Goods, Agricultural, Outdoor Enthusiast, Athletics, Charitable/Not for Profit, etc. provides a unique and successful path from concept to execution. We call every program an event because it defines when we are called into action whether it is intermediate or long term. Give us a call to set up your free consultation!
Specializing in Agribusiness and Georgia Grown Products
Adding value to your business through the techniques and skills of Logo and Brand Development, Brand Management, Graphics Solutions, Development and Execution of Creative Programs.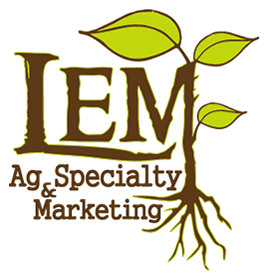 LEM Ag & Specialty is a branch of Local Event Management which suits the
needs of the Georgia Grown community deeply rooted in the South.